A fresh Spring wedding in Franklin, MA photographed by Boston wedding photographers Freestyle Weddings
We recently had the pleasure of photographing the wedding of Kristen and Robbie. We've been waiting a looong time for this one :) It was a beautiful Spring day and a welcome breath of fresh air after such a grueling winter. We were all grateful that the snow and ice had finally melted away and we were able to get outside.
The day began at Kristin's mom's townhouse where all the girls got their hair and makeup done by the talented Bridal Artistry Professionals. Donning their matching (adorable) robes, the girls had a toast and then it was time to put on the dress! Kristen's gown was so feminine and girly and amazing
After their beautiful ceremony, we were off to the Cape Club of Sharon. This wedding was a LOT of fun and it just kept getting better as the day turned into night. The DJ did a wonderful job keeping the dance floor full and the guests really had a great time.
We hope you enjoy a little glimpse into their wedding day!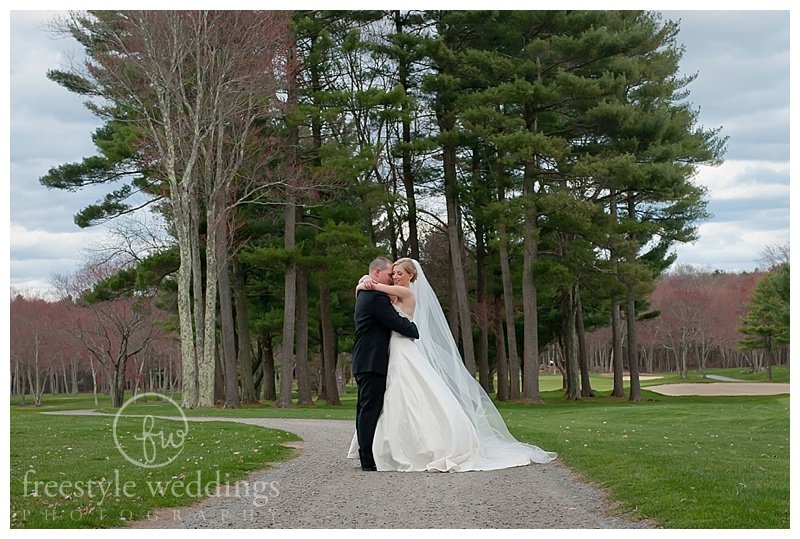 Church: St. Mary's Parish, Franklin, MA
Venue: Spring Valley Country Club
Florals from: Judy's Village Flowers
DJ: Ra-Mu and the Crew
Photography: Freestyle Weddings
Dick and Jennifer Smith are the owners of Freestyle Weddings in Danvers, MA. We love to create candid, relaxed images and specialize in weddings! We are Boston wedding photographers, but also cover Southern Maine through Newport, RI
Freestyle Weddings – www.freestyleweddings.com – 978-762-9798 – jennifer@freestyleweddings.com