A gorgeous Fall wedding at the Boston Public Library by Boston wedding photographers, Freestyle Weddings
This past fall, we shot a lovely wedding at the Boston Public Library in Boston. Lauren and Kenan's families were so happy and relaxed they made us feel like part of the family. Everything about the day was perfect, from the weather to the ceremony to the insanely fun Contra dancing. If you're not familiar with Contra dancing (we weren't!), it's a bit like square dancing. The guy in charge is called the "caller" and he shouts out what to do. It's amazing to watch and all the guests had a ball.
Lauren and Kenan got ready across the street at the Westin (perfect spot to prepare for a BPL wedding!). We captured their first look at the top of the main staircase, it's such a dramatic spot for a first look. They had their ceremony in the courtyard at sunset. It was so beautiful with the lighting provided by the SociaLight team. Cocktail hour was split between the map room and the courtyard. Dinner was in the impressive Bates Hall with dancing in the Abbey Room.
The Catered Affair (caterer for the Boston Public Library) served the most drool worthy appetizers we've ever seen! Every wedding we photograph at the Boston Public Library is a pleasure - their wedding team is super organized and an absolute delight to work with.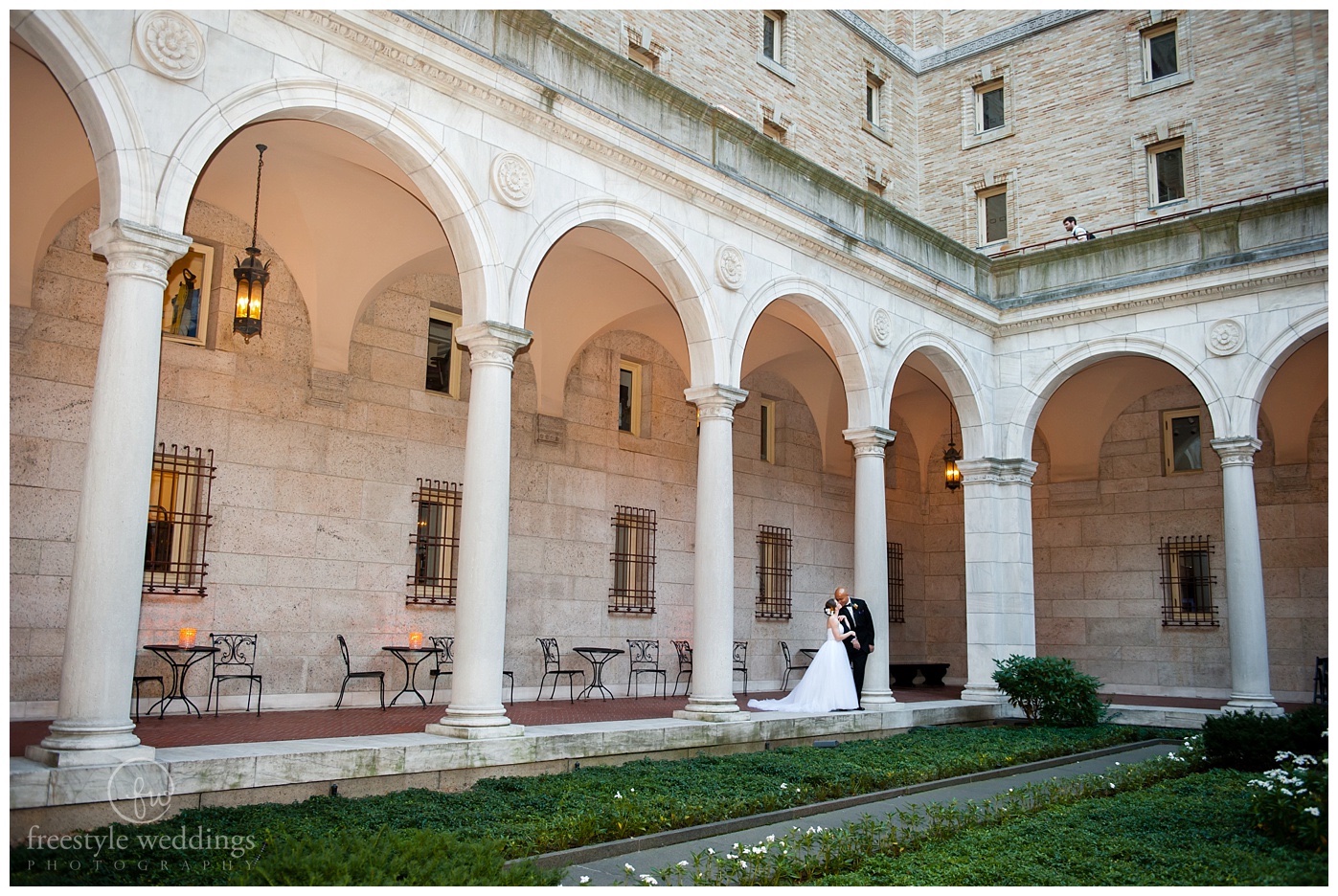 Florals from:  Madison Floral

Caller (for the Contra dancing):  Jacob Bloom

Lighting: SociaLight

Band: Tradition