A Cape Cod wedding photographed by Cape Cod wedding photographers Freestyle Weddings
Kayte and Jared tied the knot over Labor Day weekend in the beautiful little seaside town of Falmouth, MA.
They began (and ended) their day at the Coonamessett Inn. It's such a great venue - the staff is super accommodating, the food is amazing and it's so close to the beach...love it there!!
The ceremony was at the cutest chapel called St. Thomas Chapel. There is a gorgeous nautical themed stained glass window that sets the backdrop for the ceremony.
After the ceremony, we headed on over to Falmouth Heights beach. 
The beach portraits are some of our favorite images of the whole day :) There was just enough wind to make Kayte's veil blow beautifully, but not so much that everyone looked windblown.
Then it was on to the reception back at the Coonamessett Inn. Kayte and Jared didn't have a sit down dinner - instead, they asked the venue to put out all the food (they had stations) and let people eat when they were ready!
It was such a great idea and everyone really loved it. A huge shout out to the staff at the Coonamesset Inn - they went out of their way to make everyone comfortable and happy and it was completely stress free.
Please enjoy a glimpse into Kayte and Jared's wedding day.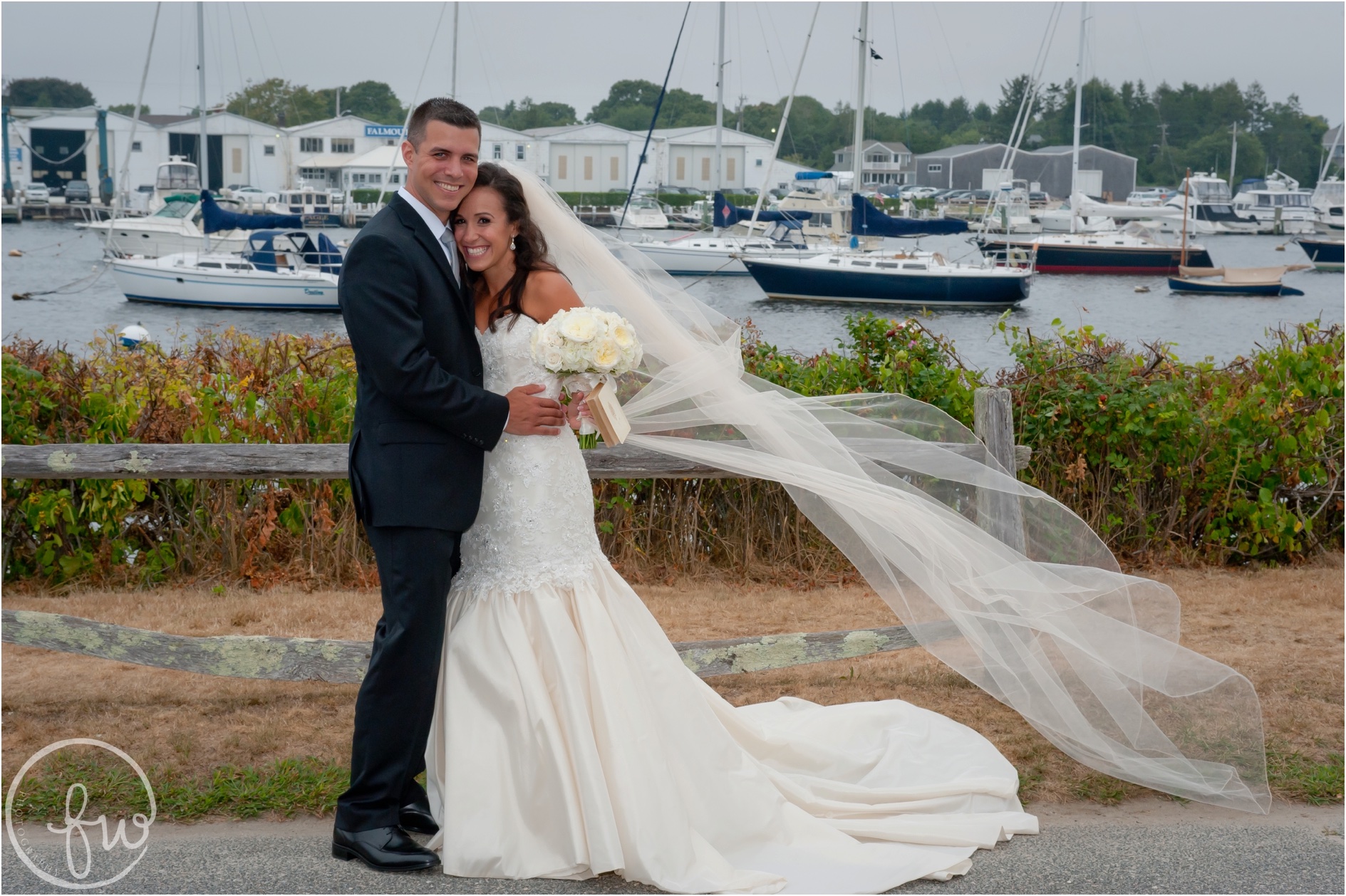 Venue: Coonamessett Inn
Church: St. Thomas Chapel
Cake: Montillio's
DJ: Danny Walsh
Flowers: Vows
Photo Booth: JFH Photo Booths
Videography: Desant Productions
Freestyle Weddings by Dick and Jen Smith is based in Danvers, MA. We are Cape Cod wedding photographers who travel and often work in Southern Maine, Cape Cod, Boston and Newport, RI.
Please give us a call at 978-762-9798 or email Jennifer@freestyleweddings.com