Tim and Li's Itty Bitty Intimate Wedding at Pickering Wharf in Salem, MA
Tim and Li got married at Pickering Wharf in Salem.  Originally, they wanted to exchange their vows in front of the tall ship Friendship.  Unfortunately, the Friendship was sent to drydock for some work about a week before their wedding...so, we just ran with it and used the same spot we originally planned for sans the sailboat.  It was a wonderful day - we started at Tim's family's home in Reading where both Tim and Li got ready.  While we were driving over to the wedding, Li chatted with her parents in Hong Kong through Facetime.  They weren't able to come for the wedding, but are planning on hosting a celebration for them in Hong Kong at a later date. 
We all met up at Finz Restaurant and walked over to the ceremony spot.  It was fun photographing their guests all walking along chatting - about 40 people all together.  Once we finished the ceremony, we did some portraits with the ocean as the backdrop and then we all walked over to Finz for the reception. We especially enjoyed our portrait time with just Tim and Li.  They are so in love and they made taking their portraits really easy and fun.
It was a lovely, small wedding full of emotion and love.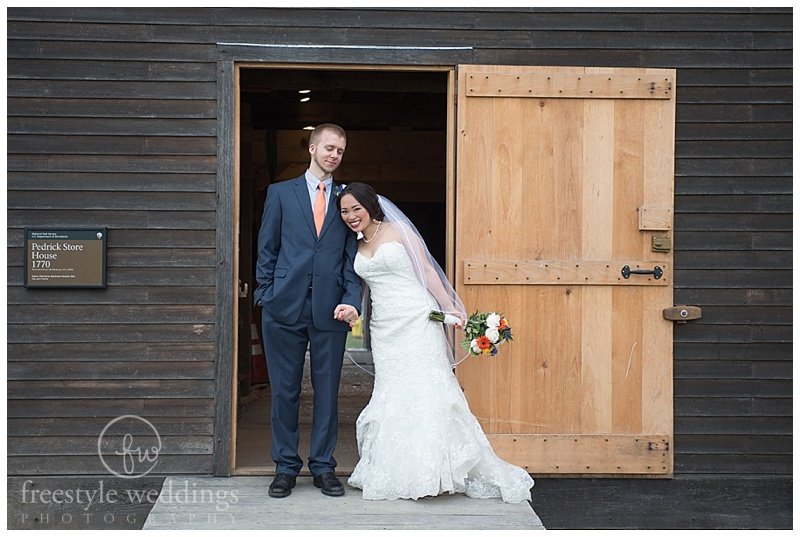 Planning your Salem, Ma wedding? Get in touch and we can chat about the posibilities :)
www.freestyleweddings.com
jennifer@freestyleweddings.com