Courtney and Matt's May Wedding at Groveland Fairways in Groveland, MA
We love that Courtney and Matt selected The Groveland Fairways for their wedding.  The Groveland Fairways is such a great local venue that features on site ceremony locations, a gorgeous outdoor patio with a fire pit for cocktails and a top notch, welcoming staff headed by event coordinator, Liz Croteau.  Courtney and Matt are such a fun loving, easy going couple and this was the perfect setting for them to have their wedding!
The day started out rather gloomy (downpours actually!)..but that didn't stop Courtney from insisting that their ceremony be held outdoors - she knew that it would clear just in the nick of time and she we right!
Courtney and Matt both got ready at The Doubletree by Hilton hotel in Danvers, MA.  That's also where they opted to do their first look, which was amazing.  From there we all headed over to Groveland to get their bridal party and family portraits done ahead of the ceremony.  It was so hard to choose where to do those photos because there are SO many gorgeous spots to choose from at that venue.
After portraits, the ceremony was set to begin.  It was a lovely ceremony and it flew by so fast!  The reception was so much fun and their families and guests were itching for the dance floor to open!  Note the decor.  Matt is very much into super hero's (Courtney, not so much haha).  They compromised and instead of everything being super hero themed, there were little touches here and there (check out the little guys on all the tables and one on the top of the cake!).
We hope you enjoy this little glimpse into their day!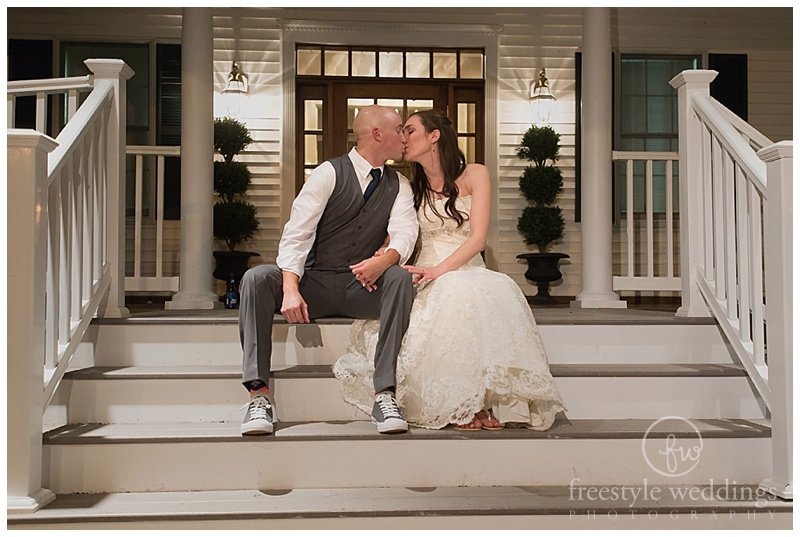 Are you planning your wedding at Groveland Fairways? Get in touch and we can chat about the possibilities :)
jennifer@freestyleweddings.com