The Nonantum Inn and Resort is the picture perfect location for a wedding in Kennebunkport Maine. It's the quintessential coastal Maine venue with seagulls, sailboats and ocean. The weather for this wedding was absolutely perfect! No wind (unusual), no humidity, mid-70's..perfection.
Anyway back to this amazing wedding that we are so excited to share with you. Jenna grew up in Northern Maine and dreamed of a coastal wedding. So naturally when it came time to get married, there was only one location she could think of - Kennebunkport. With the love and support of their closest family and friends both Jenna and Dan were thrilled to start this new chapter of their lives together. Jenna and Dan, thank you so much for letting us be a part of your beautiful day. You two are amazing together. Here are some of our favorites from their day as well as the list of vendors who made their wedding possible.
Oh, who here is a daddy's girl? *Blushes and raises hand.* I am extremely close to my dad, he is one of the most important people in my life and is such an amazing support system, role model and cheerleader. I absolutely adore father daughter first looks. I just think they provide your dad with such a special gift, to just have those few moments with you before the wedding day. Jenna opted for a first look with her dad and, yes I cried.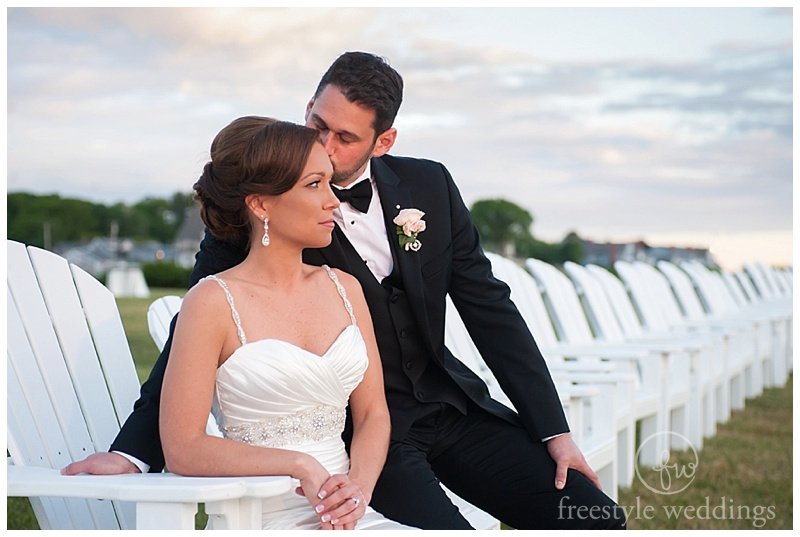 Are you planning your Nonantum wedding? Please reach out so we can chat :)
jennifer@freestyleweddings.com