Emily and Drew, Fruitlands Museum Wedding, Harvard, MA

Rain was in the forecast on Emily and Drew's wedding day at Fruitlands Museum. The sky rumbled and the clouds rolled in while they got ready for their first look. There were an abundance of cell phones this day because everyone was watching the storms very closely. A decision needed to be made about the ceremony…should it be moved inside or be held in it's original spot overlooking the Nashoba Valley?
You could feel the air getting thicker and see Emily's hair blowing in the wind. It seemed as though it could pour at any minute. We captured Emily and Drew's first look and quickly moved on to couple portraits and a few family groups and then we ran inside because, out of nowhere-- the skies opened up with torrential flooding rain.
We waited, watching and to our delight watched the sky clear and the sun come back out.
It was a day to remember. At a venue to remember. With such a beautiful sunset that felt like our reward for the weather we endured earlier in the day!
Thank you for having us capture these beautiful memories for you, it was an honor.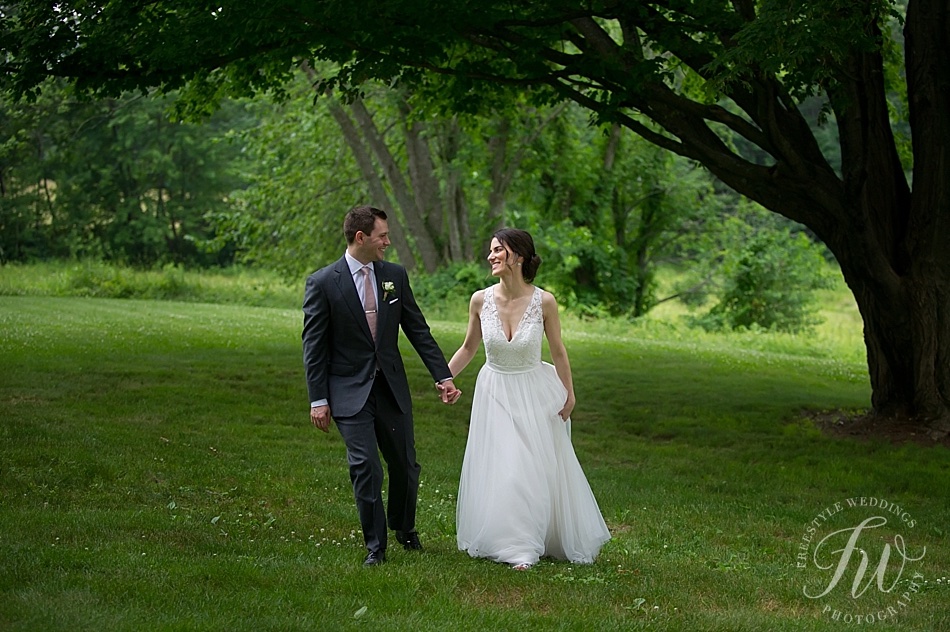 Are you recently engaged and planning your wedding?  Get in touch and we can chat about the posibilities!! 
email jennifer@freestyleweddings, call 978-766-5945, or use the button below to send a message through our website