Sam and Doug's Laid Back Wedding at On The Marsh Bistro in Kennebunk, ME
I think that Sam and Doug have to be hands down our most laid back couple to date.  They were very relaxed about the whole wedding planning process and Sam even passed over a lot of the planning duties to her mom (gleefully!).  Once their wedding day rolled around, they just enjoyed the show so to speak :) 
The day began at Sam's parents summer home in Kennebunkport.  It was a big, bright house right on Ocean Avenue and the whole place was beautifully decorated.  Sam's room was so full of pretty light that it made photographing her getting ready a joy.
Doug was waiting over at On The Marsh for Sam to arrive for their first look.  We did a few portraits after their first look and then we all headed inside while the guests arrived for their outdoor ceremony. A special mention - Brianne from Stem and Vine did all of the florals (spectacular job!!)
Having all of their events on site was a great idea - it gave us so much extra time to catch those "moments" in between things that we can't catch if we're traveling back and forth.
We had the best time with Sam and Doug and hope you like this little glimpse into their day!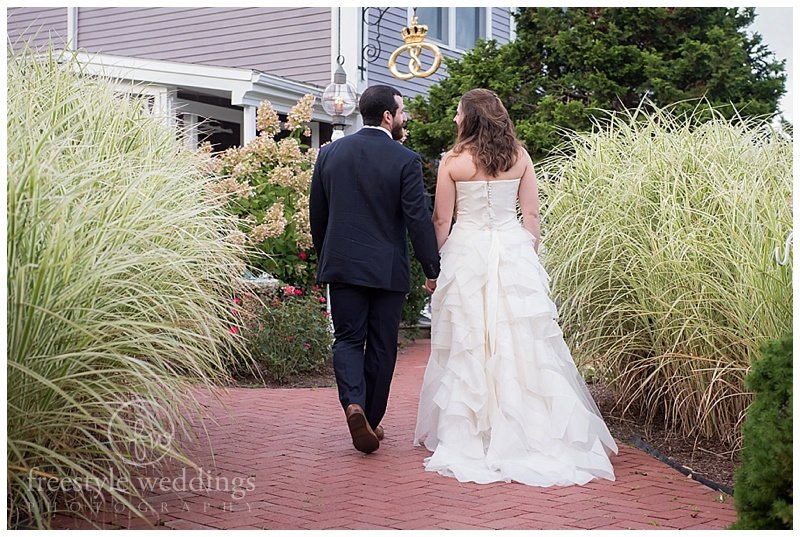 Are you planning your On the Marsh wedding? Get in touch and we can chat about the posibilities :)
jennifer@freestyleweddings.com